Oh dear I must apologize for my long absence, many many important things came up *cough* Sims 3 was released *cough*
So I spied this interesting contraption at Target yesterday.
I expect all things to be destroyed by Gomez within a week, so at $25 I could live with the eventual destruction
It takes awhile to put together, but it's not complicated.
Gomez was a bit anxious and had some issues with waiting till I was finished.
And TADA the finished product
Now it's a given Gomez would love this, but much to my surprise Sidney took quite a shine to it.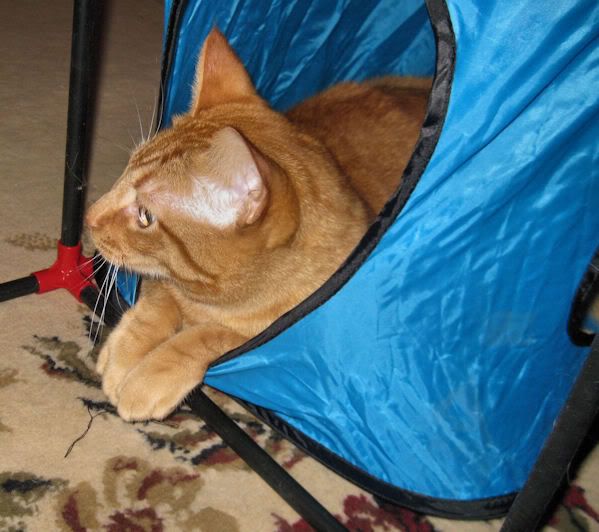 Testing out that weight limit
Long gone is his girlish figure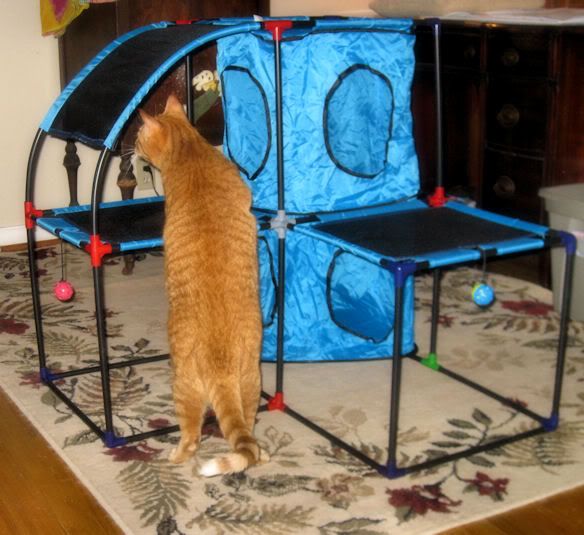 HEY GET OFF MY CONDO
Gomez awakens the demon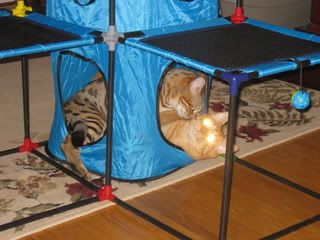 The vamp teeth come out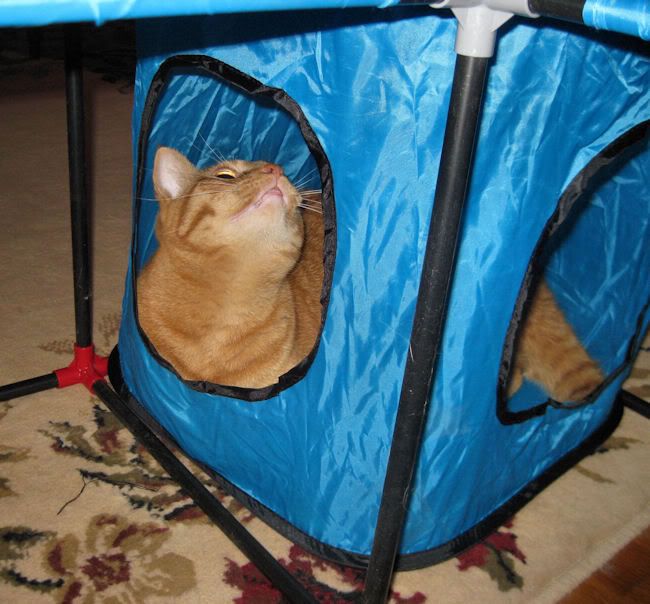 VAMPIRE ENHANCE !!